The Work Ethic
.
EMOTIONAL CONNECTIONS. INSPIRED REACTIONS.
We are an award-winning video production company with global experience, based in Toronto. With proven production skills and innovative creative techniques, we interpret your ideas and goals to tell your story in a meaningful and authentic way. One that engages on an emotional level with the people you most want to reach. Simply put, we get the kind of results you're looking for.
SCAN THE BOXES BELOW TO REVEAL YOUR EXPERIENCE.
Love the videos! Really on track. Man, you work quickly! I'm really looking forward to working with you this year.

H. S., Manager - Corporate Responsibility, AstraZeneca Canada Inc.

A big shout out to BlueMoon Productions who were a delight to work with on the project, quickly understood what needed to be achieved and totally delivered! Talk about talent!

J.M., Director, Corporate Affairs and Communications, Electricity Distributors Association

Your team's professionalism, good humour and approach to getting each and every job done to exacting standards is greatly appreciated.

A. W., Vice President, Communications and Corporate Affairs, Sobeys

Beautiful! I got goosebumps watching it. You hit the nail on the head. I've said it before and I'll say it again: you guys are good!

L. C., Instructional Designer, Lowe's Companies Canada, ULC

Thanks again for the voice and visuals you have given Sobeys and me personally these past few years. Your work is always excellent and you are all a pleasure to work with.

B. M., President & Chief Executive Officer, Sobeys Inc.

I couldn't be more pleased with the spots. Thank you so much. God Bless you all.

M. M., Comedian, Liver Foundation Spokesperson

I put the video on again. I am crying. Your work and interest made me feel that it was all worthwhile. Thank you for teaching me the significance of something that started out as a simple idea.

M. V., Jumpstart Documentary

Thank you for the tremendous efforts and the outstanding work that you have produced for us over the past 12 months.

A. W., Vice President, Communications and Corporate Affairs, Sobeys

You've truly done an amazing job. It's professional, to the point, warm and heartfelt. It really drives home our message that people with disabilities are like everyone else. Wonderful.

E. F., President, Accessibility Experts Ltd.
What We Do
.
creative
.
give your story MEANING
We're your creative partner. We listen, learn about your brand and goals. How will your story reach your audience? Video. Radio. TV. Online. Digital media. Animated explainer. Documentary. Training and onboarding. Recruitment. Corporate. Event video. Virtual award video. Virtual meeting. Education. Whiteboard video. PowerPoint or Keynote presentation. Or any combination thereof. We help with strategic planning and creative thinking. Then story development. Concepts. Storyboards. We write your script or copy. And finally, we book the crew, cast and talent, complete all contracts, budgets and schedules.
working together, your story is ready to tell.
production
.
give your story LIFE
Our job now is to tell your story visually. Bring the script to life, create the moments that will connect with your audience. We've shot around the world and next door, using every camera, piece of equipment and technique you can think of. We've developed some of our very own too. We've been getting great work from actors. We've been conducting the best interviews on location and through Zoom or Microsoft Teams recordings. Directing touching, funny, and powerful voice-over recordings in-studio and remotely with great talent. A COVID compliant video production company, delivering results you can count on.
working together, your story is ready to be shot.
post
.
give your story FORM
Every edit suite offers: HD, 4K, ingesting, transcoding, colour grading, rendering, synchronizing, bins, timelines, metadata, animation, 2D, 3D, 360° VR editing, kinetic typography, design, motion graphics, layers, overlays, closed captioning for AODA compliance, subtitling, audio mixing, exporting, uploading, mastering, archiving. We do all this too. BUT. Design and technology without real content is just garnish. Capturing the precise moment, the right rhythm, the perfect soundtrack are trademarks of a great editor. The gift of storytelling that gets people talking and engaged. To cause reaction. To inspire action and results.
working together, your story is ready.
YOU HAVE A GREAT STORY.
WHEN WE TELL IT, THERE'S ONE MAJOR DIFFERENCE.


RESULTS THAT MATTER
.
Who We Are
.
John
.
director of lightbulb moments
At the heart of every successful project lies a unique creative concept, the big idea, the proverbial "light bulb moment". John believes that this is where BlueMoon truly shines. Balanced communications with a strong storyline to engage, entertain and enlighten. Stories that last.
Stephanie
.
production consultant & conversation architect
As our very own in-house yogi, Stephanie helps guide projects and people through all stages of production with flexibility, focus, and finesse. Between takes on set, she may even teach you a thing or two about the downward dog.
Jim
.
director of storytelling
Great content is driven by powerful insights and visual storytelling. As a seasoned producer, director and writer, Jim delivers passion and creativity to every project. He brings his background in marketing, branding and production to make stories that connect with the audience and get results.
Isabella
.
organizational guru
Like a game of Tetris, Isabella will put the scattered pieces into the right place. She'll help the team simplify a matrix of production details. No puzzle is too challenging. When she's not crunching numbers, she might even make you the best cappuccino you've ever had!
Matthew
.
motion graphics wizard
During post-production, Matthew artfully sculpts corporate videos, explainers and animated videos. With extensive skills in motion graphics, creative design, and 3D animation, he brings technical knowledge, creativity and a lot of important information, like did you know the moon travels away from the earth about 1.5 inches yearly?
Ryan
.
content creator
No project ever goes missing or mislabelled with Ryan on guard. A budding video editor with a passion for storytelling, Ryan one day hopes to move audiences like he moves footage, with the care and grace of a ballroom dancer. He also loves to dance! Not ballroom though, hip-hop!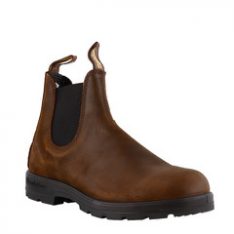 Jayne
.
coordinator of doodles, dogs, & google docs
Jayne brings a strong background in Film and Television production, having worked on projects you've probably binged on, projects you've never heard of, and everything in between! At the office, you can usually find her building schedules, designing new social media posts, or showing off her new dog!
Linda
.
head penny pincher 
As our accountant Linda is the backbone of our company. Although she may not be our resident moneymaker she always makes sure we are making money. With her guidance and expertise BlueMoon is able to reach for the stars.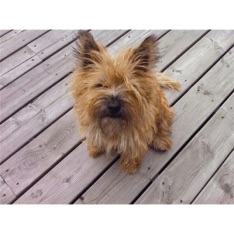 Ollie
.
head of security 
Ollie is an integral part of our team. He is full of energy and keeps us working hard in the office. He enjoys spending his days soaking up the sun and long strolls around the office checking the perimeter. Ollie can often be found cleaning up the kitchen and is always willing to lend a helping paw.